Join the Cromer Material Handling team
Cromer Material Handling is a leader in the material handling industry for Northern California, Central California, and Southern Nevada. We have been in operation for over 25 years.
If you're here for good honest work, please check below for our open positions.
UPCOMING EVENTS
Join the Cromer Team – Apply Today
Join us! If you have the skills and a can-do attitude, please apply for any of the jobs listed below by clicking the job title.
About Cromer Material Handling
We're a hard-working, results-oriented team. You'll join a total staff of over 150 people spread across 6 locations in Northern & Central California. We have great benefits including paid holidays and vacation time, medical insurance (choice of PPO or HMO), dental insurance (PPO), term life and long-term disability insurance, 401K plan, dependent and medical care FSAs (flexible spending accounts), etc.
Our business hours are Monday to Friday from 7 a.m. to 5 p.m. with occasional weekend and evening duty.
Interested? Apply today through the job links above!
Cromer Material Handling is an equal opportunity employer.
Keep Your Forklift Batteries Running into 2023 – Evaluate Them Before the Year Ends
Do your forklift batteries need service, reconditioning, or replacement? A battery evaluation will tell you.
Read the Article
FORKLIFT SAFETY TRAINING
Reserve your operators' next forklift Safety Training at Cromer!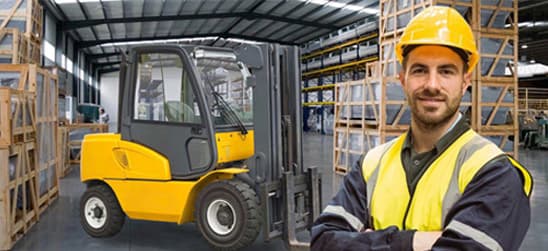 Handling Progress PDF
Cromer's popular Material Handling newspaper is available quarterly with exclusive deals