Jan 4, 2023
5 Reasons to Rent Forklifts for the Winter Season
We're in for an extra-cold, very wet winter. Warehouse teams are champions of "getting it done," but we're already in a season which can overwhelm normal workflows.
With an extra-cold winter on top of that, some of our teams will have serious trouble keeping production up.
Here's one way we can make it easier for them—provide additional trucks, in the form of seasonal rentals.
Why would you even consider renting forklifts at this time of year? Let's clarify.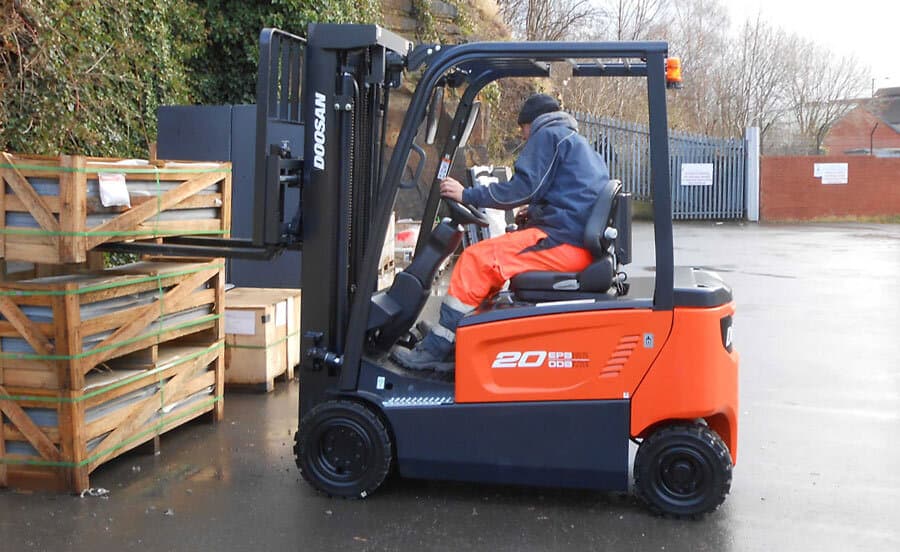 5 Winter-Related Disruptions to Forklift Operation – and How Rentals Take Care of Them
Bringing in rentals during winter isn't as crazy as it may sound. Done properly, rental forklifts can counter all 5 of the top seasonal disruptions.
Disruption #1: You may have exhausted the purchasing budget.
New purchases, maintenance, other equipment, emergencies...budgets often drain dry by December. What if you don't have enough equipment to keep up?
Check your rental budget. It may still have funds available.
Renting a forklift means a much lower expense up front. Easier to approve, easier to get more trucks on the line.
Disruption #2: Some of your forklifts may not handle cold weather well.
Some cushion tire trucks can't operate on snow or ice safely. They don't have the grip needed, even with chains, to navigate snow-covered lots and climb icy docks.
Older electrics may fail entirely in the cold. Lack of shielding can shut down the power feed.
Solution to both? A winter-friendly rental. It has the proper tires and internal regulation to keep up.
Disruption #3: You may need to rearrange the forklift operation workflows.
For example, moving forklifts that can't operate in the cold/snow/ice indoors. It helps the indoor workflow, but it creates a gap in your outdoor workflow. Plug it with a rental or two!
Disruption #4: You may need to shut down 1 or more warehouse doors.
They haven't been properly winterized, the door's broken, or the dock's unreliable in winter weather. This can end up increasing forklift traffic to the other doors, creating jams, making accidents more likely.
One solution? Rent a higher-capacity forklift. It can do the job of 2 or more smaller forklifts, reducing the traffic without more slowdowns.
Disruption #5: You need certain attachments...just not all year.
Thanks to heightened supply-chain activity and winter-related products, you may need to move certain products which need special attachments.
You just don't need them all year. If you buy the attachments, you're out the storage space for them 8-10 months of the year.
Solution: Rent the attachments! Examples include a snow plow for the outdoor lots, or a salt spreader for traction.
Rental or Owned, Please Operate all Forklifts Safely This Winter
Stay alert for any signs of forklifts not operating safely. Slipping, veering, jerking from raising/lowering forks, flickering lights, etc.
Always err on the side of caution. Have any forklifts with 'issues' checked.
The Cromer team has winter-friendly rentals available. When one of these disruptions hits your workflow, call your local Cromer for the solution.
-The Cromer Material Handling Team