Warehouse Rack and Industrial Shelving - Build Fast, Build Strong
Build out your warehouse fast with rack & shelving from Warehouse Systems. We stock new and used rack in every Cromer facility, tested and ready for assembly. You'll find everything you need to store small goods, pallets, and even large-scale product.
Warehouse Systems ships rack and shelving hardware all throughout California and Nevada. Not sure what type of shelving you need? We'll help you source the proper type and size. Make your warehouse project turnkey by leveraging our team's knowledge and experience.
Warehouse Rack
SELECTIVE RACK
Store and pull any pallet from anywhere on these racks! 100% SKU accessibility for lightweight and heavyweight materials.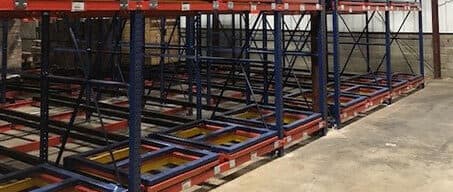 PUSH-BACK PALLET RACK
Push back pallet rack systems offer similar storage density as drive-in pallet rack, with the advantage of more selective stacking. It also makes accessibility easy for a wide range of SKUs.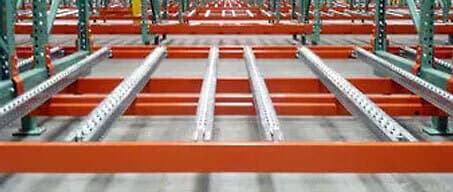 PALLET FLOW & CARTON FLOW RACK
Move pallets and cartons across racks fast, with Pallet Flow and/or Carton Flow rack. The flow system makes First-In-First-Out (FIFO) product inventory management automatic.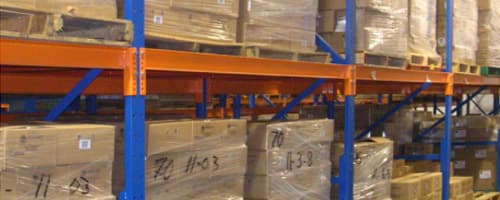 DRIVE-IN/DRIVE-THRU PALLET RACK
Used in freezer, cooler, and high-density applications, Warehouse Systems stocks drive-in/drive-thru pallet rack from Nucor (formerly Hannibal).
All Nucor rack exceeds RMI safety requirements. It's ideal for the highest-density storage needs, letting operators store pallets multiple positions deep.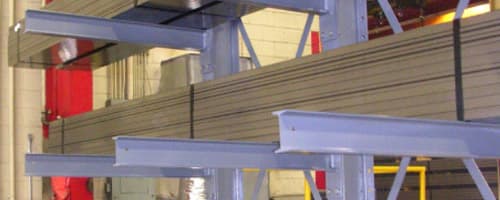 CANTILEVER RACK
Ideal for storage of long, bulky product such as lumber, piping, carpet rolls, etc. Warehouse Systems stocks Cantilever Rack for multiple sizes. If we don't have the size you require at the location you visit, we'll truck it in from one of the other locations.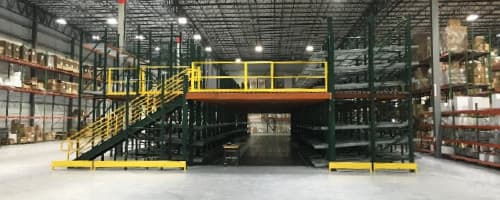 MULTI-LEVEL PICK MODULES
Pick Module Storage Rack Systems optimize product flow using pallet and carton flow racks through a storage rack system to expedite the order-fulfillment process.
Pacific Compression Steel Shelving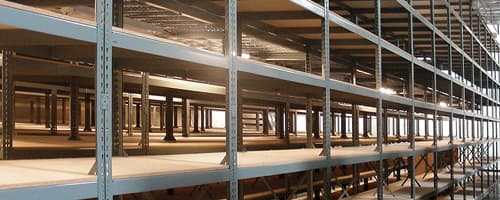 While we offer all of Western Pacific's industrial shelving solutions, the RiveTier boltless shelving system is the most popular. The boltless connections make it quick and easy to assemble and take down, but its sturdy construction makes it very durable and capable of handling your loads.
Pacific Compression Steel Shelving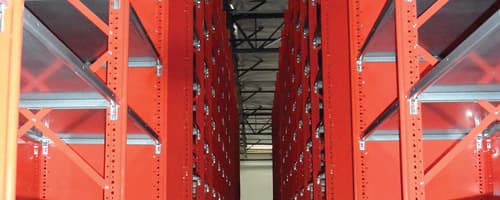 Pacific compression clipped steel shelving is the most versatile shelving system on the market! Always-expandable construction and corrosion-resistant galvanized steel make this a perfect pick for bulky or packaged products of all types. Warehouse Systems carries new and used steel shelving - and it always sells fast!

Warehouse Shelving Systems & Storage
Ideal for: Small parts storage, automotive parts, records storage, medical supplies, industrial parts, consumer goods storage, and more!
Deluxe Multi-Level Shelving System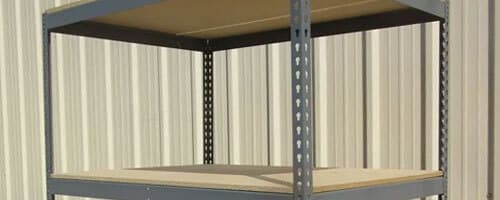 Freestanding and expandable. Great for box and bin stacking, as well as general industrial storage.
Clip-Style Shelving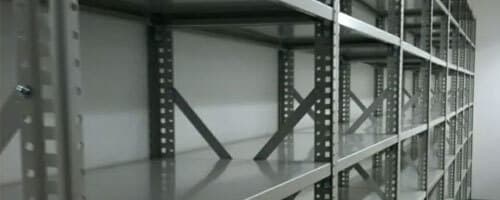 High-grade steel shelving, capable of adding storage in long rows or small spaces.
Deluxe Multi-Level Shelving System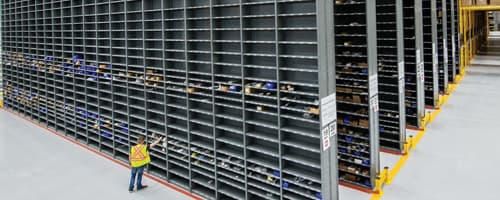 Use a shelving system that grows with you! Start with a single level and expand upward to two-level, three-level or deckover as you need.
Industrial Lockers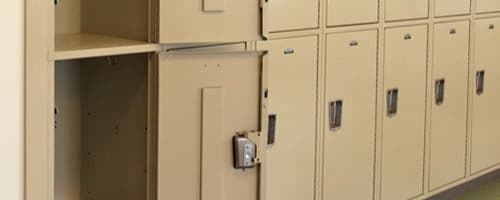 We stock and sell new and used lockers for warehouse organization. Traditional steel lockers have many uses, in every part of the warehouse. Call if you need locker storage of any kind.

Rack Service & Repair
Need rack installed or repaired? The Warehouse Systems team has you taken care of.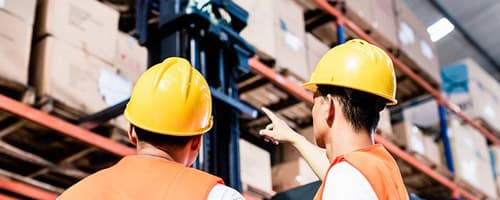 Time to build out the warehouse? One call and it's done. Our team puts up the new rack, secures it in line and to the floor, runs a full stability test, and your team has the extra stacking pace they need.

Rack Repair
Bends/cracks in rack need quick action to prevent accidents. Keep safety first by contacting Warehouse Systems when you spot one. Our team has rack technicians and welders certified for repairs of all rack types.

Rack Maintenance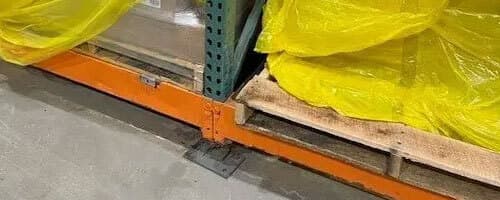 Rack maintenance acts like forklift maintenance – a little regular work to prevent serious problems from happening.

You'll find NEW and USED rack & shelving at your local Warehouse Systems. We have your price on warehouse rack & industrial shelving. Call 800-464-3225 and ask for Warehouse Systems to talk with a rack expert today.