Warehouse Rack and Industrial Shelving - Build Fast, Build Strong
Build out your warehouse fast with rack & shelving from Cromer. We stock new and used rack in every Cromer facility, tested and ready for assembly. You'll find everything you need to store small goods, pallets, and even large-scale product.
Cromer's Warehouse Systems ships all throughout California and Nevada, from our nearest location. Not sure what type of shelving you need? We'll help you source the proper type and size. Make your warehouse project turnkey by leveraging our team's knowledge and experience.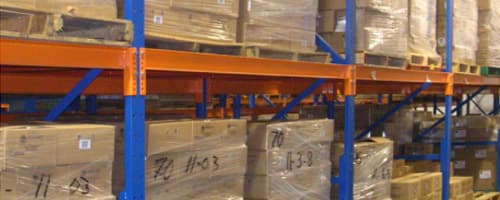 Cromer stocks selective pallet rack from the largest manufacturer in the western U.S.: Hannibal Material Handling.
All Hannibal Material Handling's warehouse rack systems are manufactured to exceed the stringent requirements of the Rack Manufacturing Institute (RMI). This rack is only made by professional AWS certified welders. You'll also receive the highest quality powder coated finish in our industry.
Beyond the selective pallet rack that we stock, we also offer all styles of pallet rack: double deep rack, push back rack, live flow rack, drive in rack, drive thru rack and structural rack.
Cantilever Rack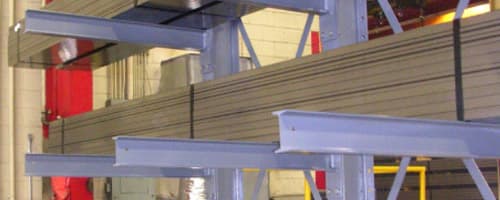 Ideal for storage of long, bulky product such as lumber, piping, carpet rolls, etc., Cantilever Rack is yet another storage possibility offered through our partners at Hannibal.
Every Cromer facility has cantilever rack in its inventory. If we don't have the size you require at the location you visit, we'll truck it in from one of the others.
Pacific Compression Steel Shelving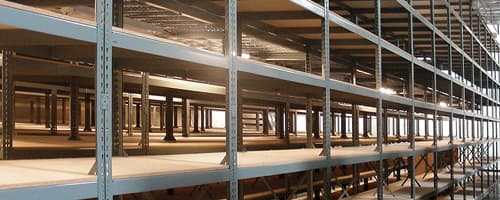 While Cromer Material Handling offers all of Western Pacific's industrial shelving solutions, the RiveTier boltless shelving system is by far the most popular. The boltless connections make it quick and easy to assemble and take down, but its sturdy construction still makes it very durable and capable of handling your loads.
Pacific Compression Steel Shelving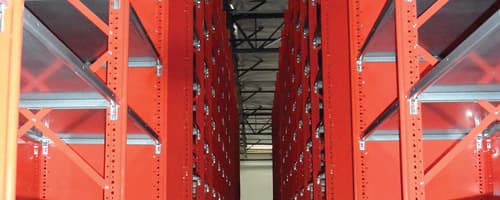 Pacific compression clipped steel shelving is quite possibly the most versatile shelving systems on the market! Always-expandable construction and corrosion-resistant galvanized steel make this a perfect pick for bulky or packaged products of all types. Cromer carries new and used steel shelving - and it always sells fast!
Warehouse Shelving Systems & Storage
Deluxe Multi-Level Shelving System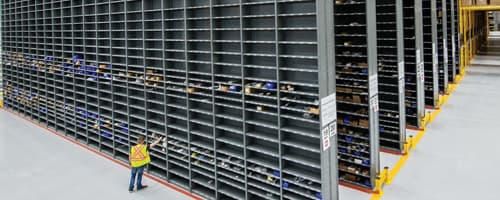 The perfect storage solution is the one that affords the maximum amount of storage space in the total area available. The Deluxe Multilevel Shelving System provides you with a fully integrated and expandable storage solution that begins with a single level and allows you to expand upward to two-level, three-level or deckover applications to meet your current and future needs.
Industrial Lockers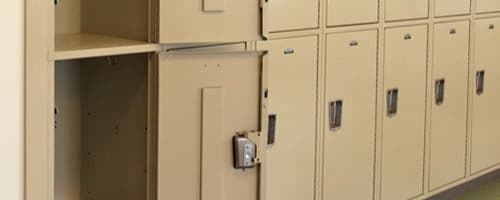 We stock and sell new and used lockers for warehouse organization. Penco's traditional range of steel lockers are designed for many uses. 1 Tier thru 6 Tier lockers. We receive new and used locker sets all the time. Call if you need locker storage of any kind.
You'll find NEW and USED rack & shelving at your local Cromer. Like our forklifts, "we have your price" on industrial shelving. Call 800-464-3225 and ask for Warehouse Systems to talk with a material handling expert today.