Let's find you the Right Forklift for the Right Job.
Let's Start with Your Forklift Requirements
We respond to all inquiries within 24 hours.
QUESTIONS?
"What are the pros/cons of Propane, Electric, or Diesel forklifts?"

"Should I use cushion tires or pneumatic?"
"Should I buy or lease a forklift?"
"What cities does Cromer service?"
HAVE A QUESTION LIKE THESE?
Visit Our FAQs Page

Cromer Adds 100 New Rental Forklifts, Now with Safety & Efficiency Tracking
Your next rental forklift could tell you when it needs maintenance. The Cromer fleet got a major upgrade!
Read the Article
FORKLIFT SAFETY TRAINING
Reserve your operators' next forklift Safety Training at Cromer!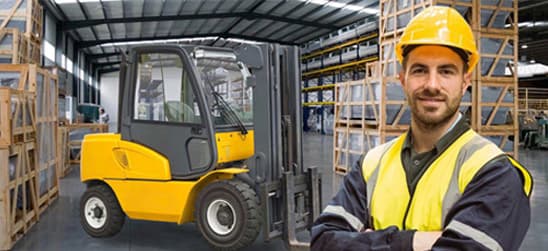 Handling Progress PDF
Cromer's popular Material Handling newspaper is available quarterly with exclusive deals