New Doors for Sale. Maintenance for Your Existing Doors. Both Available at Warehouse Systems.
Keeping your warehouse's doors working day in, day out, keeps product safe and workers productive. Stuck or damaged doors with deferred maintenance create bottlenecks in your shipping & receiving areas.
Let us help you avoid the back-up. When it's time for door service or replacement, call Warehouse Systems. Our team performs all dock and door service, throughout California and Nevada:
Sales & Installation of New Warehouse Doors
Service & Repair for Your Doors, Door Brush Seals, and Door Operation Systems
Preventative Maintenance to Keep Your Doors Operating Smooth and Safe
WAREHOUSE DOORS FOR SALE: HIGH-SPEED DOORS, BUG DOORS, AND MORE
Need new industrial doors for your warehouse? The Warehouse Systems team has you covered. Whether you use roll-up doors, high-speed doors, manual or electric, call us and we'll take care of it.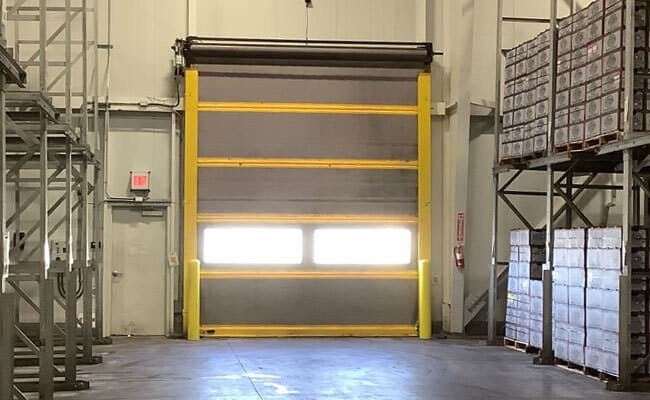 A high-speed, or "speed door," is a door that opens & closes faster than normal strip doors. They can operate at up to 84 inches per second!
Using speed doors helps you regulate warehouse temperature, speed up loading/unloading times, and reduces exposure to outside contaminants. They're usable in exterior or interior doorways, in a number of industrial applications.
Warehouse Systems sells & services the Albany and Rytec brands of high-speed doors. Made in the USA, they make some of the most durable warehouse doors on the market.
Bug Doors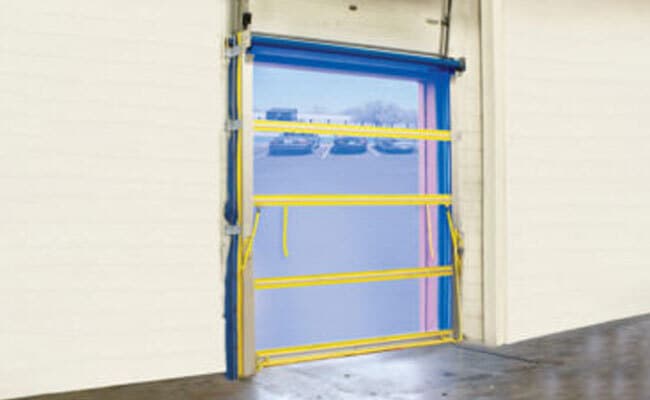 Eliminate pests and keep your workers cool at the same time! Warehouse bug doors help you meet FDA requirements for keeping out bugs, birds, and vermin. They also increase airflow by 35%, helping workers stay cool & productive all summer long.
Warehouse Systems installs & services 2 types of warehouse bug doors: Manual and High Cycle (electric). Install typically takes us less than 1 day.
Roll-Up Doors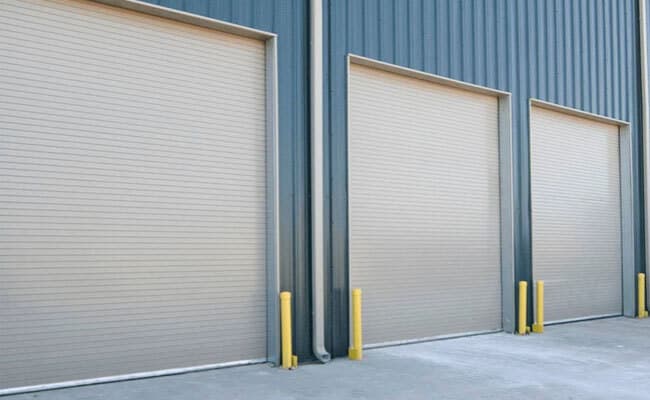 Have a dock with a history of impacts? Put a steel roll-up door in! These long-time industrial doors resist impacts. They use a simple operating mechanism, and can last a long time.
Warehouse Systems sells & services roll-up doors from Porvene Doors and CHI Overhead Doors. They're a cost-effective option when you need a sturdy, reliable door.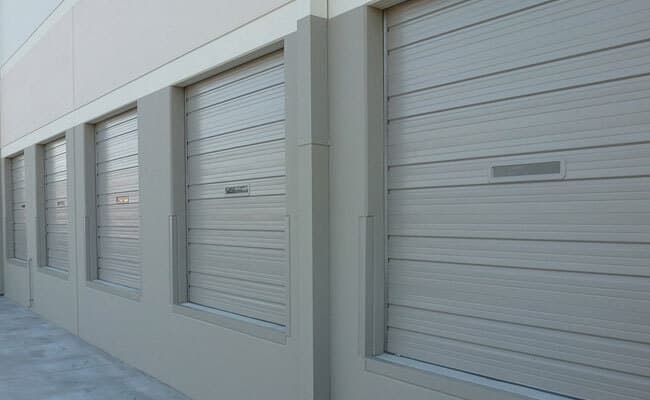 The simple, stalwart option for warehouse docks is the sectional door. Readily available, and easy to service.
They're good for visibility – put a plexiglass panel in the door and you can instantly see into & out of the warehouse. They're also good for high-temperature areas; high R-value panels resist heat coming in from outside.
Warehouse Systems sells & services sectional doors from Porvene Doors. Install typically takes less than 1 day.
Cooler/Freezer Doors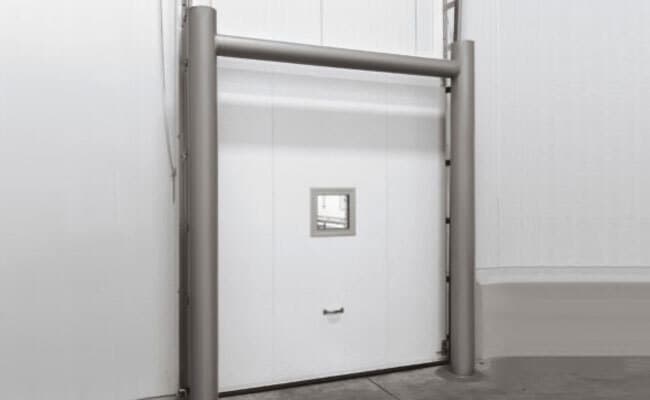 Keep your temperature-sensitive product cool! Nowhere does a quality door contribute to product storage more than a cooler/freezer door.
Warehouse Systems installs & services cooler/freezer doors for every warehouse type.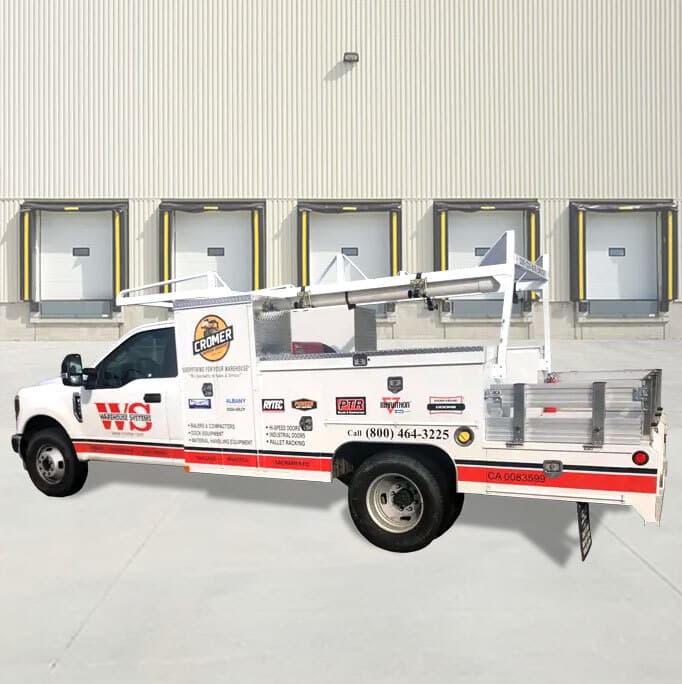 Door Service & Repair
Don't let a broken door blockade your workflow! With on-site repair and planned maintenance from Warehouse Systems, your workers can get back to work fast. Our fully-equipped Mobile Repair Trucks bring trained technicians, tools, welders, lubricants, and parts to your facility.
Installations

Full installations available
A Warehouse Systems expert will advise on the best equipment for your warehouse's setup

Maintenance

Door Lubrication
Door Replacements/Upgrades
Safety Inspections on:

Door Operation – Door goes to full up and down with no problems?
Door Brushes – Can you see exterior light around your doors?

Brush Seal Replacements

Repair Service

Fix all door problems, from damaged panels to broken springs
Ready for industrial door service? Talk with the Warehouse Systems experts today! Call 800-464-3225 to locate your nearest facility.