Keep the Warehouse Safe and Waste-Free with Balers & Compactors
Time to install a new baler, or compactor? You're in the right place. Warehouse Systems stocks new & used balers/compactors for sale. When you get one from the Warehouse Systems team, you're getting high-quality equipment right away.
Which do you need? Here's a rule of thumb:
If your warehouse accumulates mostly recyclable waste (cardboard, paper, plastic) you need a baler.
If your warehouse accumulates non-recyclable waste (trash, wet waste) you need a compactor.
Balers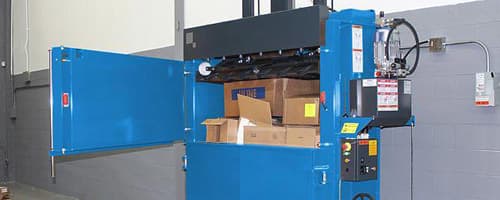 Some warehouses opt for regular recyclables pickups. That's okay, but we've helped many customers install a baler on-site. They love it!
An on-site baler conveys two major advantages:
Lower environmental impact. Baled recyclables take up less space, require fewer pickups, and make the recycling process more efficient.
Worker safety. Baling reduces fire risk, avoids damage to material equipment from debris on floors, and prevents worker accidents.
Compactors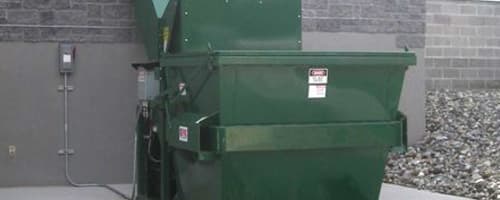 Several types of compactors exist. You may think your warehouse doesn't have the need for a huge compactor—but smaller compactors exist, great for warehouse use.
Compactors can handle recyclable materials and non-recyclable. However, they're best for non-recyclable materials...trash, wet waste, non-recyclable wood, etc.
Like balers, using compactors convey two advantages:
Reduced materials costs. Compacted material makes for fewer landfill disposals, and helps your warehouse meet green standards.
Increased safety for warehouse workers. You're containing potentially-hazardous materials, keeping them off the floor and out of the air.
Cromer technicians service every used baler, and test it multiple times, before you see it for sale. Contact Warehouse Systems for your next baler/compactor.

Call 800-464-3225...we have your price.