Warehouse Design and Storage Supply from Cromer
Make the most of every square inch in your warehouse. Run your facility at peak efficiency, with maximum safety already factored in. It's doable and it's cost-effective, when you work with Cromer.
Cromer's Warehouse Systems Division is your full service material handling and storage solution provider. We help you lay out, equip, and test your warehouse space. Need storage? Better ways to move people and material around? Our Warehouse Design experts help you there as well. Everything you'll need for a productive warehouse design is right here.
We can help your warehouse or cold storage facility run smoother and more efficiently. We provide cost effective solutions for racking, shelving, dock equipment, lift tables, mezzanines, commercial doors, hi-speed doors, and much more.
Professional Warehouse Design
Opening a new facility? Moving? Make the transition easier and safer with Cromer. Not only do we provide the necessary materials to equip your new warehouse, but we help you design its layout for maximum safe use.
Warehouse design by Cromer give you three major benefits: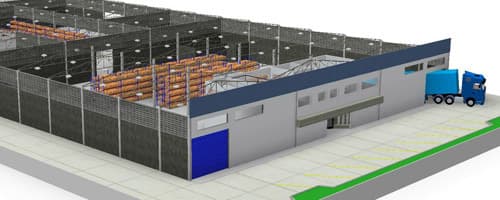 Gain the most value from your warehouse space. Our engineers plan out everything with CAD drawings, attain seismic calculations, help with permits…all to squeeze the most productivity out of every facility.
Safety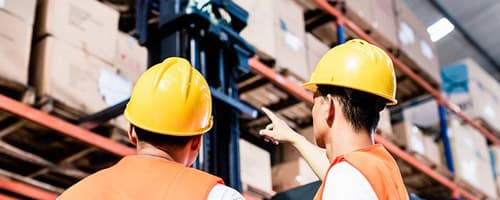 Plan for warehouse safety at the outset and you reduce the chance of accidents for everyone. All Cromer team members plan with safety in mind from the start.
Cost Savings
Since we're a complete material handling provider, you can get all the equipment you need with us. Save time & money on storage containers, rack & shelving, safety equipment, and more.
Call our Warehouse Systems Team at 800-464-3225 for Your Design Consultation Today!
Warehousing Supplies
No warehouse is complete without supplies. Once you have the design laid out, order in the necessary storage & transportation equipment from Warehouse Systems.
Start with warehouse rack & shelving. Everything from boltless free-standing shelving to high-load warehouse rack, new and used, all from one source: Our Rack & Shelving page.
Next, add dock and doors for shipping & receiving. Docks & Doors
Next, add balers and compactors to keep the facility clean. Balers & Compactors
Next, add equipment for individual transportation. Pallet Jacks (electric and manual), industrial vehicles, personnel carriers, and more. All on the Pallet Jacks page.
Warehouse Systems has your industry covered, no matter what you need. If you're in any of these industries, we have your equipment and your price:
Warehousing & Distribution
Food Processing
Cold Storage
Packing Operations
Manufacturing
Offices
Schools
Agriculture (including Wine Country)
Retail Trades
Building Materials
Mezzanines
Need to create additional storage or office space? Use a pre-fabricated Mezzanine. These add-on structures give your business valuable space for much less than buying more real estate.
Call the Cromer Warehouse Systems team when it's time to add a mezzanine. You get the materials and assemblers in one place. We'll take care of all the work—including drawings, permits, and installation.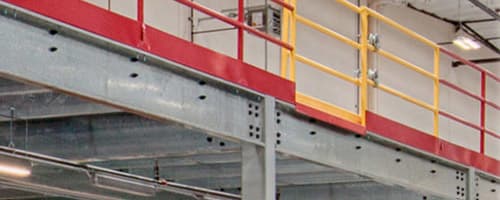 We offer FCP and Western Pacific Structural and Roll Form Mezzanines.
Modular Offices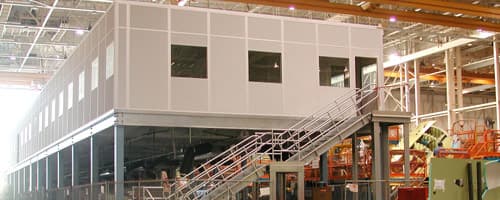 In addition to needing more space, ask for a quote on an implant office from Cal Wire or Allied Modular Systems. A Modular Office is a very cost effective way to add offices & create flexibility at a reduced price.
Lockable Storage Rooms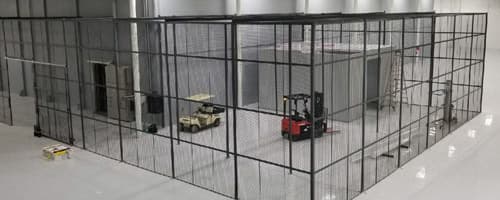 With Welded Wire Partitions or Security cages by Wire Crafters we can supply most any type of security for any space requirements.
Online Catalog
Looking for something specific? Browse the expansive Cromer inventory of industrial equipment supplies:
Warehouse Systems - TheOnlineCatalog.com
Industrial supplies offered with the convenience of a simple click of a button: bins, cabinets, carts, cranes, desks, dollies, drums, hoists, hoppers, ladders, lockers, scales, work benches and much, much more!
If you need a part or item not listed in this catalog, please call us at 800-464-3225.
Time to make the most productive of your new warehouse space?

Talk with one of our warehousing experts today. Call 800-464-3225 and ask for Warehouse Systems.