Jan 30, 2023
How to Secure Access to Sensitive Inventory within Your Facility
Most of us have valuable materials or products to protect from theft within our facilities. They could be expensive products, fragile items, rare materials, or controlled substances.
In any case, it's product you need to keep safe and secure, as long as you have it. Now's the time to assess your product security, for the coming year.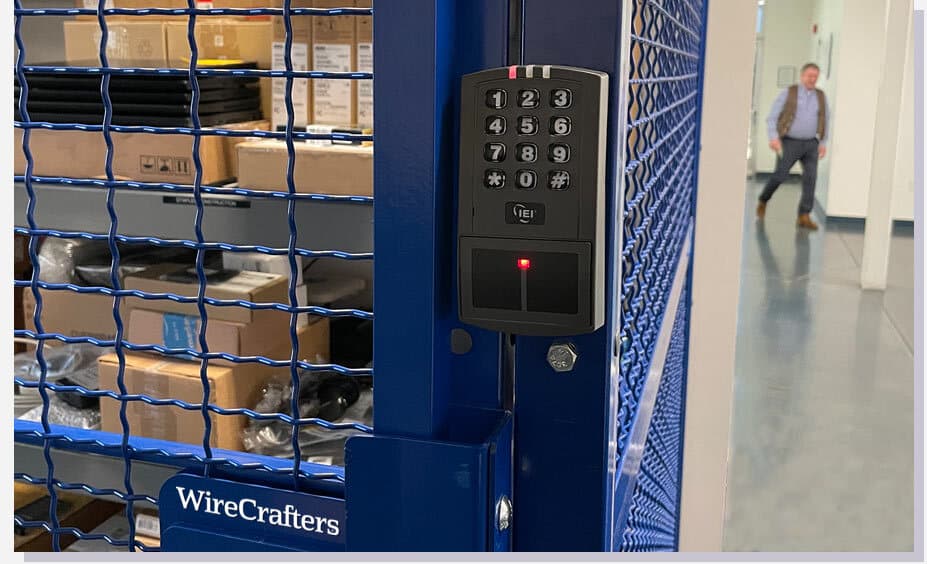 Secure Product Before Thefts Occur
Everywhere you look, theft is on the rise.
All businesses must protect their facilities from theft, coming from external (thieves breaking in) and internal (employees stealing) sources.
We're not just talking about warehouses either. Every business with sensitive products is at risk.
The Cromer team has helped everyone from scientific research companies to high-class restaurants store & protect materials. So let's talk about the options for security.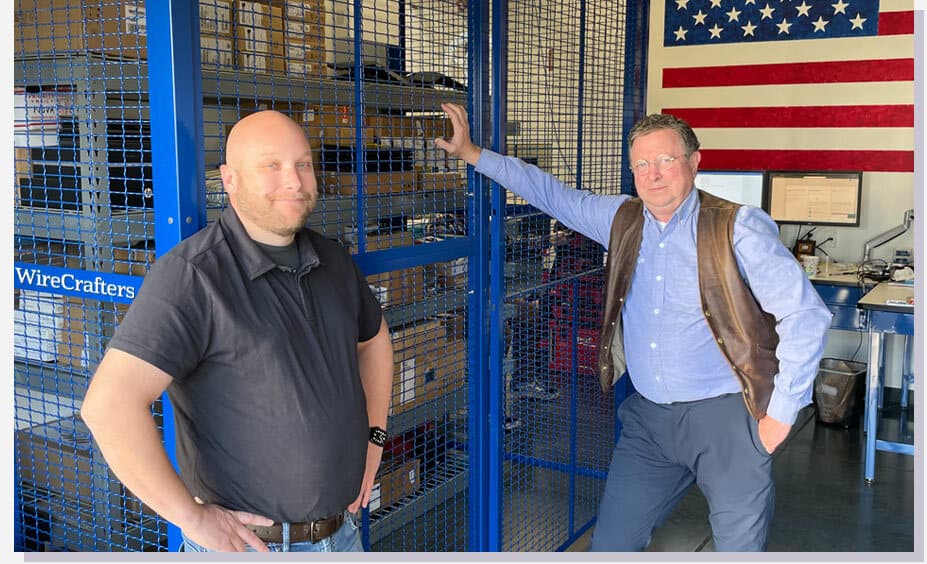 What You Can Do to Secure Inventory
First, review your surveillance cameras for any possible gaps. Their field of view must include both sides of each dock.
Next, improve lighting around sensitive areas. A well-lit facility discourages theft, both by making employee observation easier, and by improving surveillance footage clarity.
Make sure drivers don't leave trucks sitting idle for too long. An idle truck with no one watching it is a prime target.
Finally – and most important – Install security cages & barriers. These make for a major improvement in product security…you're putting them behind bars! You're also minimizing the number of people with access to the sensitive products.
For security cages & barriers, Cromer uses and recommends the Wirecrafters product line.
Security Barrier Options from Wirecrafters – The Gold Standard for Keeping Product Safe
Chances are you've encountered Wirecrafters products before. They're most known for their wire mesh panels.
The panels can be customized to any configuration needed, enabling you to build them around security areas, service windows, desks, or any workspace.
Here's an example: a recent cage install at PlanetMagpie, an IT Support company needing to secure its customers' computer components. Their cage was manufactured at Wirecrafters' Louisville, Kentucky facility.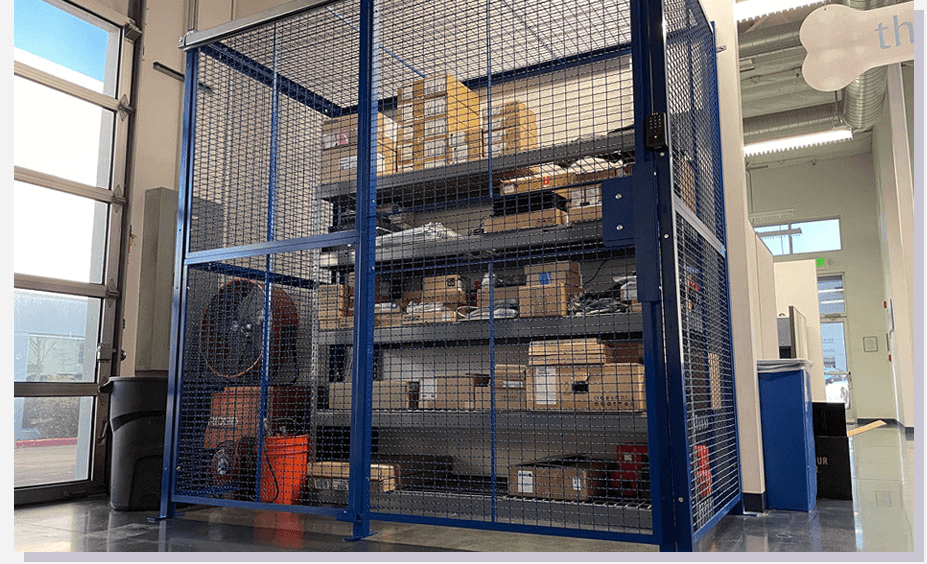 Wirecrafters cages include keypad access and can even be integrated with your security system.
Here's an example of how customizable these panels are. At Va de Vi Bistro & Wine Bar in Walnut Creek, the Cromer team built a section of rack for their rarest (and most expensive) liquor. We secured this rack behind a wall of Wirecrafter panels, with an integrated door.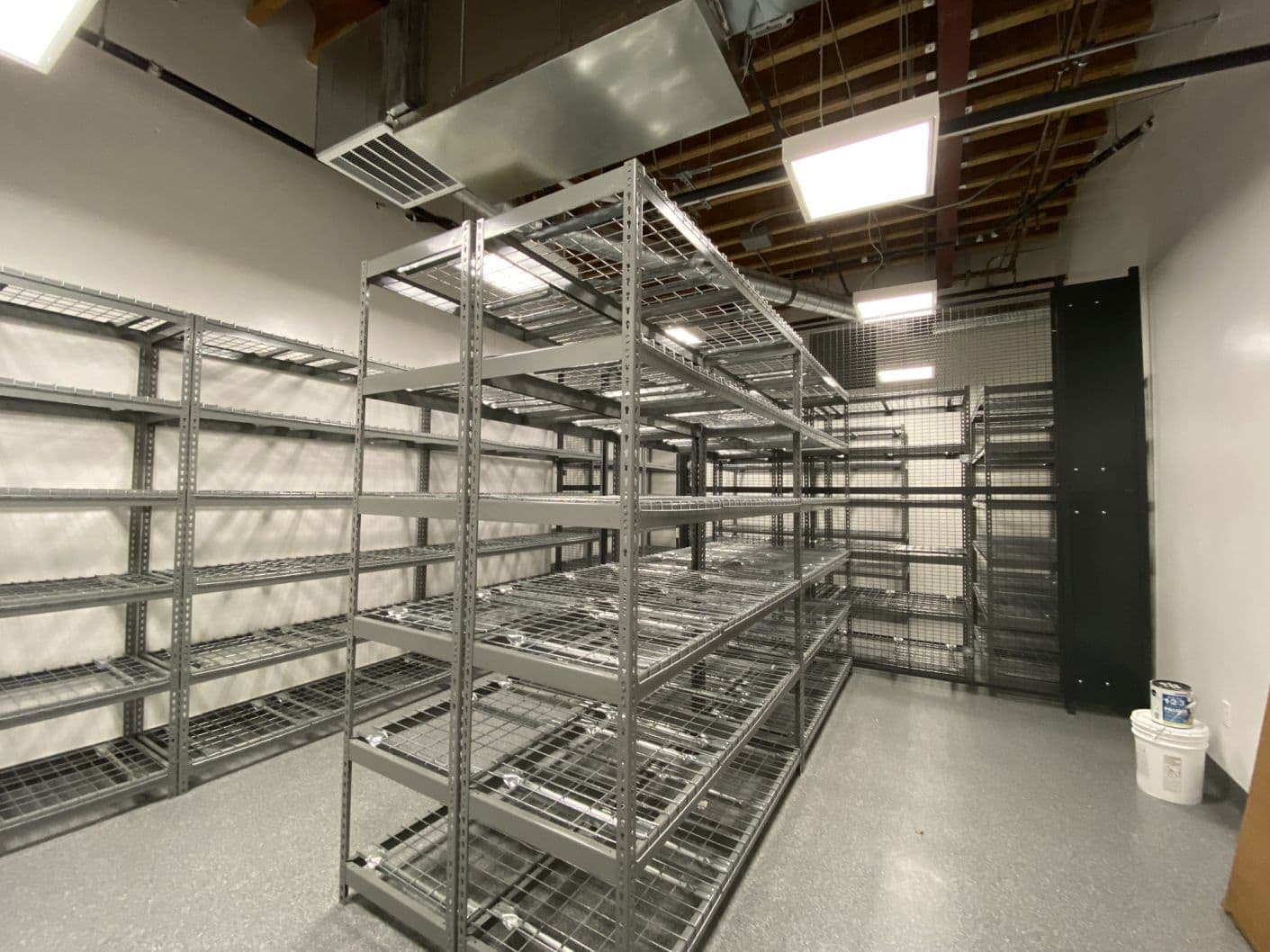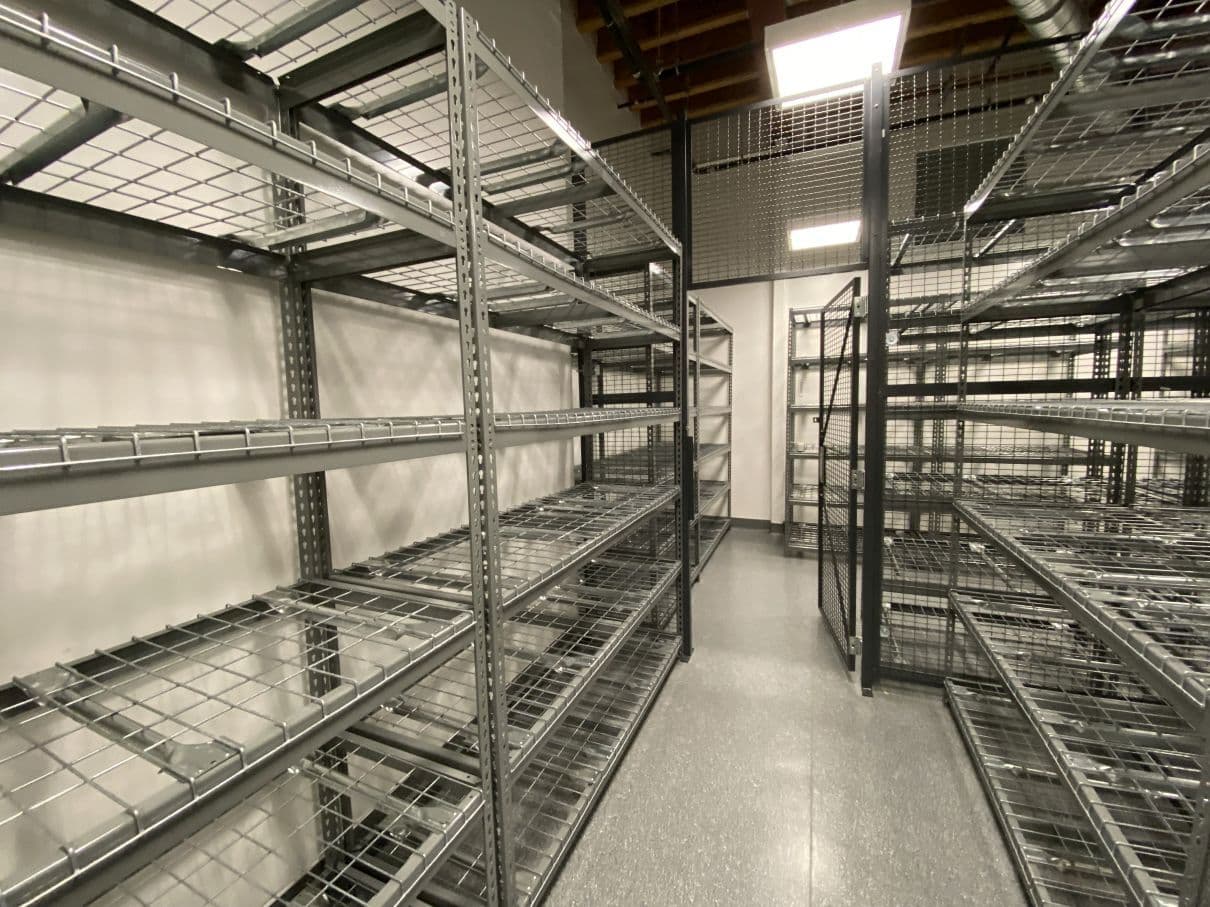 The resulting cage restricts access, protects the bottles, and won't budge for anything.
These aren't the only Wirecrafters products out there to protect your products.
Lockers – Garage storage, standing lockers, DEA-grade lockers
RackBack – A steel safety panel that goes on the back of pallet racks. It keeps pallets in place on the rack, preventing things from falling off. (Also good for safety!)
Wirecrafters makes all of their products in the USA. They stock their product in a Reno-Sparks location, which means Cromer can get anything needed fast.

Secure Racks, Doors, Workspaces—Everything!
You may have some of these security elements in place. Adding security barriers/cages is an easy way to expand them.
Cromer's team takes care of design & installation service for all Wirecrafters products. Call your local Cromer today to see them for yourself!
Until next month!
-The Cromer Material Handling Team
---
Deal of the Month
2022 DOOSAN GC15 FORKLIFT – $25,906
For our first 2023 Deal of the Month, the Cromer Team has a brand-new Doosan forklift!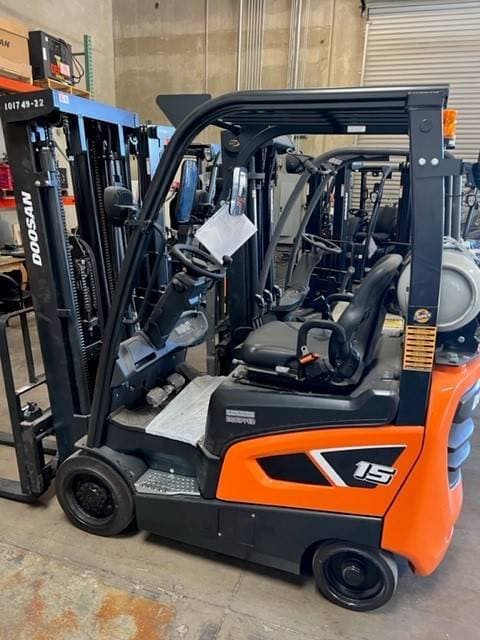 This is a 2022 year GC15 cushion-tire, with a top capacity of 3,000 lbs. Best for swift travels inside the warehouse, it has a three-stage mast and disc brakes. Since it's a 2022 model, it has a total of 1 hour on it. That's all. Everything's brand new and ready to start work today.
This truck is one of a handful we have in stock at our Las Vegas location. You can pick it up for only: $25,906.
To buy this forklift, call Cromer at 800.974.5438 and ask for the January Deal of the Month.