Feb 26, 2020
Rental Reservations Now Open—Reserve Your Forklifts Now for Summer Harvest
It's time for the yearly Summer Rentals Reminder.
Our rentals fleet has expanded again with the Sierra Industrial acquisition in Las Vegas!
We often run out of rentals before summer hits, so reserve your forklifts, bin dumpers, and necessary attachments now!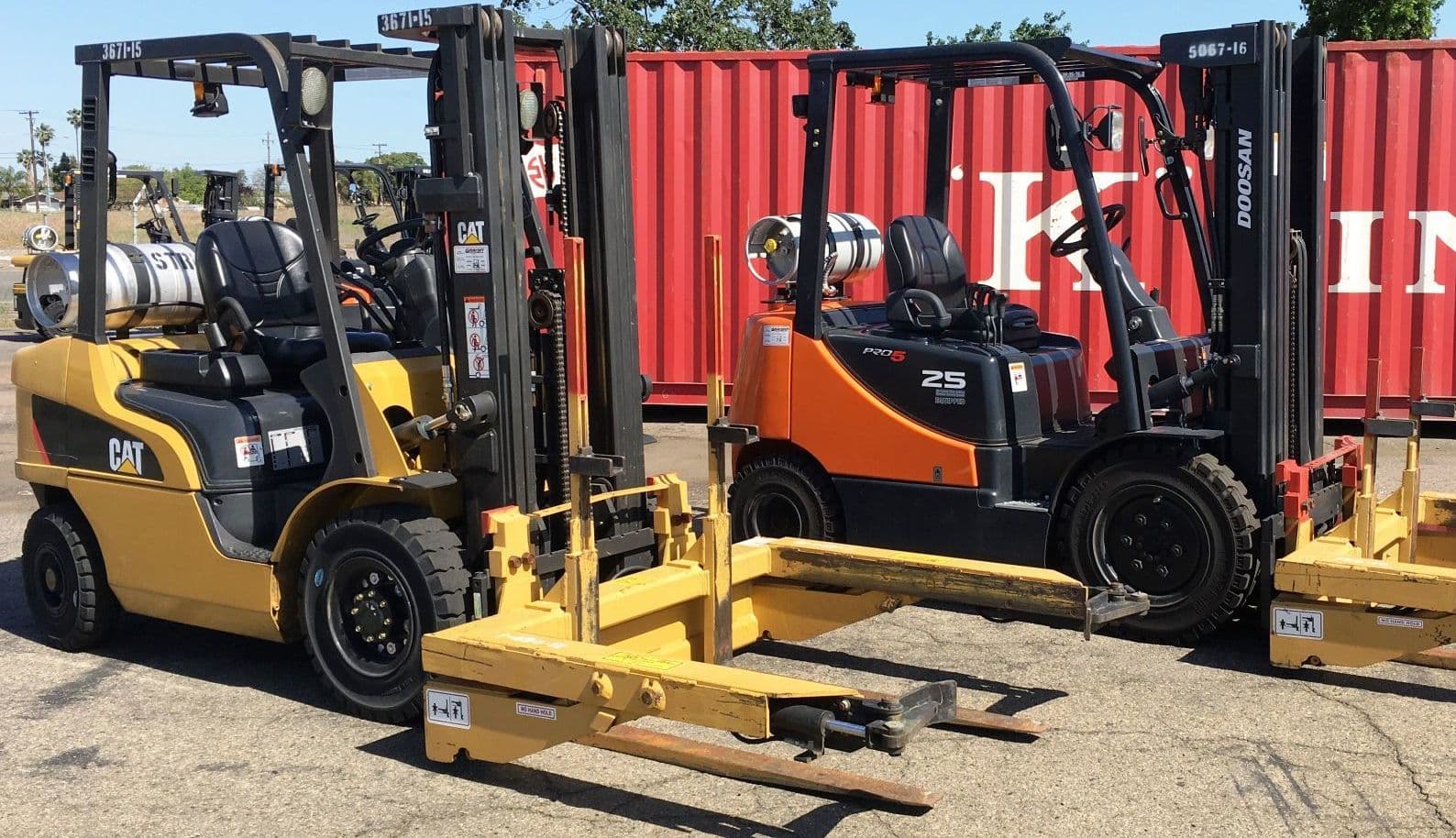 What Goes First: The Forklifts in Highest Rental Demand
When it comes to seasonal rentals, we typically see customers rent two forklift types first:
5,000# and 6,000# IC Pneumatic Forklifts
Electric Pneumatic-Tire Forklifts
Why?
Most versatile.You can use these forklift types in almost any industry, any location.
Right capacity. You don't need a heavy-duty forklift for harvesting...but you do need to move a lot of product over & over. These mid-capacity forklifts do that job reliably.
Good for indoor/outdoor use. For example, driving a bin dumper full of wine grapes out of a field and into a warehouse. Different terrain, but these forklifts handle it with no risk to the operator.
Long shifts. Since most electrics will go 2 shifts on one charge, nobody has to worry about stopping work for a quick-charge.
Good tires. You wouldn't drive a Kalmar into a vineyard—its tires would devastate half the crop! The 5,000-6,000 pneumatics have small, sturdy tires that carry product where it needs to go without slipping or sliding.
Sound like what you'd need for your summer season? Best to make your reservation now, so we'll make sure you have the forklifts available.
How to Reserve Your Summer Rental Equipment from Cromer
If you're already a Cromer rental customer, you know how to reserve your summer rentals. If not, and you know you'll need forklifts, bin dumpers, or related equipment for Summer? Here are 3 ways to reserve the equipment:

Call the Cromer headquarters at 800-974-5438. Ask for the Rentals Department.


Visit the Cromer.com Rentals page. You'll find an inventory of available equipment, and our current rental rates.


Know exactly what you want to reserve? Head straight to the Cromer Rental Form. This is an online form you can fill out in a few minutes.
While every Cromer facility stocks a rental fleet, there's only so many forklifts to go around. Reserve yours now, because once the reservation sheet's full, it's full!
Until next month!
Marshall Cromer, The Forklift Boss
Cromer Material Handling
---