Jul 27, 2022
The Best Forklifts for Use in Manufacturing Facilities
Continuing our "Best Forklift" series, let's take a look at manufacturing facilities.
Whether you're talking prime materials like steel beams, or complex products like semiconductors, every manufacturing facility needs to move product—a lot of it—into & out of its doors.
Does it matter what type of forklift you use for this? Yes, it can make a big difference…so let's make sure we've got the right ones.
Not All Forklifts Work for Manufacturing—But Many Do
Manufacturing facilities should use forklifts from Classes 1, 4, and 5. Here are examples.
Class 1 - Electric Lift Trucks (the BYD on left)
Class 4 - IC Cushion Tire Forklifts (the Doosan, center)
Class 5 - IC Pneumatic Forklifts (the Jungheinrich on right)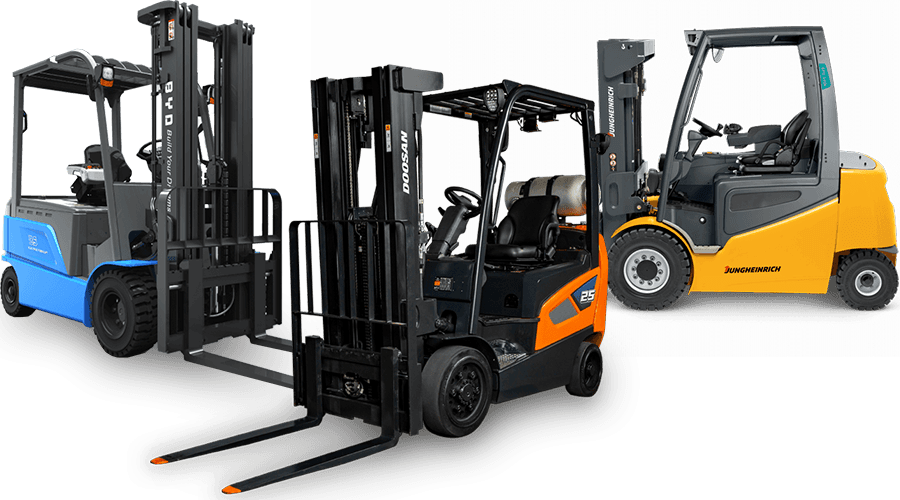 Trouble is, these classes cover hundreds of forklift brands & model years! We'll have to identify some more specific models better suited to manufacturing.
Essential Transport Factors in the Manufacturing Process
Let's start with the three different types of manufacturing out there (in general):
Make to Stock
Make to Order
Make to Assemble
Each has slightly different material handling priorities.
TO STOCK – Moving product from assembly space to storage space, and from storage space to distribution
TO ORDER – Moving product into & out of assembly space, moving product to distribution
TO ASSEMBLE – Moving product to another facility (on- or off-site) for final assembly
What should we remember about each type, in terms of the material handling equipment needed?
TO STOCK – Narrow spaces among storage racks, and going from assembly to storage. Bringing any kind of material handling equipment through these can get cramped fast.
TO ORDER – High foot traffic on Manufacturing floors, shorter product runs requiring fast transport
TO ASSEMBLE – heavy load moved regularly along the same routes, forklifts must supply product to other areas for assembly
ALL – Major safety concerns within & between buildings
The Best Forklifts for Each Manufacturing Type
With all this in mind, let's look at several forklifts Cromer recommends for manufacturing.
Reach Truck – Good for stacking & retrieval. Serves Made to Stock.
Cushion Tire Forklifts – Small and nimble, these lift trucks don't take up much space, but still give you plenty of lifting power. Serves All Types, but Made to Order best (minimizing the impact to foot traffic).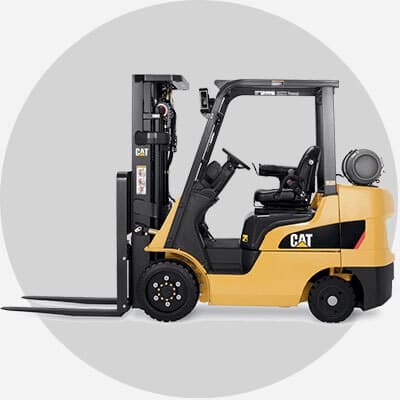 LPG Pneumatic Tire Forklifts – Useful for heavy/bulky loads, such as prime materials (steel, pipe, timber, etc.). Serves Made to Order and Made to Assemble best.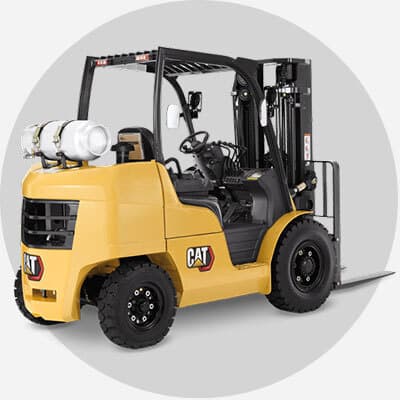 Electric Sitdown Lift Trucks with high lift capacity – This is to move full product pallets into/out of storage, as well as moving materials from the facility for delivery or distribution. Serves All Types.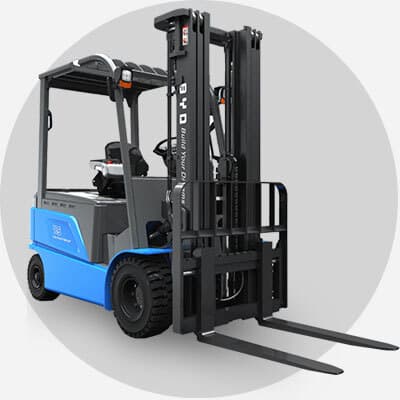 Electric Pallet Jacks – Great for maneuvering around manufacturing assembly & shipping lines. Though not a forklift, it's the most versatile option in this list. Serves All Types.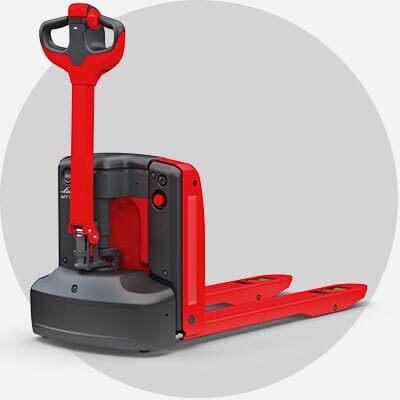 NOTE: We do NOT recommend forklifts using air pneumatic tires. They're meant for outdoor/rough terrain use, and could slip on facility floors.
No Matter Your Material Handling Equipment, Stay Safe!
Each manufacturing facility has its own workflow, and its own set of challenges. On top of these forklift recommendations, Cromer also wants to suggest these safety improvements (f not already in place):
Install blue lights on all forklifts.
Implement pedestrian awareness solutions for forklift operators, such as using the horn at intersections, and signs to indicate forklift/pedestrian traffic.
Publish schedules in high-visibility areas, so all personnel know when & where forklifts will come through.
To determine which forklift works best for your facility, we recommend a Cromer representative conduct a complete jobsite survey. Identifying the correct forklift for the Customer is what we pride ourselves on.
Until next month!
Marshall Cromer, The Forklift Boss
Cromer Material Handling