Oct 25, 2023
Why Forklift Operator Training Matters (From an Expert Trainer)
It's time for a forklift training reminder! Cromer is now accepting bookings for 2024 training classes.
This year, we want to illustrate the value behind operator training—its OSHA satisfaction, safety ramifications, and so on. What better way to do that, than to get the answers straight from the trainer conducting our classes?
We sat down with Irene Walker, Cromer's lead Trainer, and asked for her thoughts. Here's what she has to say about forklift training in 2023, OSHA, and what she thinks every business needs to hear.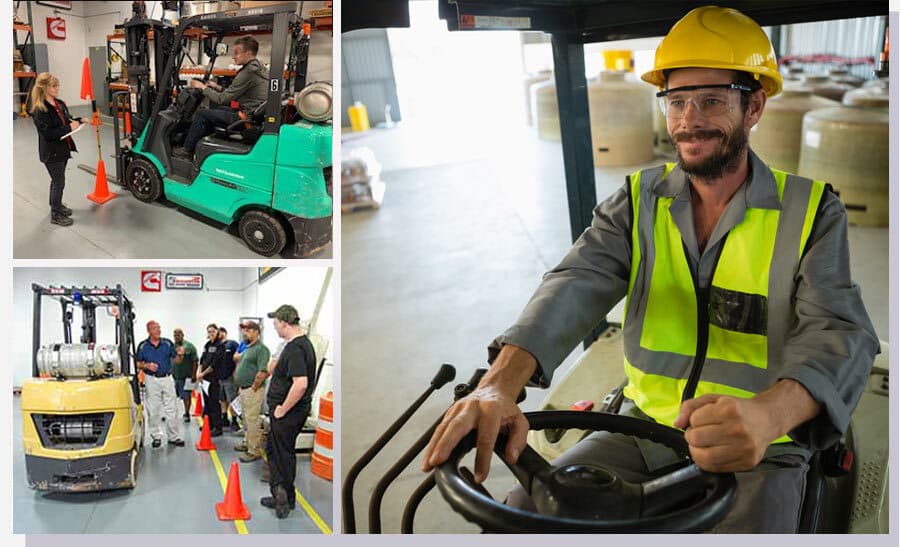 "What's the training experience been like in 2023, from your perspective?"
It's been a great year for forklift training. Judging by all of the calls we've received, the desire for trained operators has gone up—way up!
Every Cromer location had a full schedule, with many on-site classes held each month. I don't keep track, but it seemed like we had more training referrals this year than in each of the past five years.
From my perspective, it's great to see people caring about their forklift operations. Industries everywhere always need trained operators—it's a good field to get into.
"Has the training format changed in the past few years? How so?"
We've made some improvements to the class structure in the past two years thanks to customer feedback. We made our classes easier to understand and shortened the amount of time needed for training.
Besides those updates, everything's still the same. We still hold the classes in English and Spanish. Every operator gets current reference material to take home. Companies meet OSHA's requirements once their operators complete training.
We've also phased out the virtual training classes, as of this year. Many of the required operation practices require physical use of a forklift. The virtual training served its purpose at the time, but now we're back to the on-site training that keeps everyone safe.
"Has Cal OSHA added or changed any training requirements in the past few years?"
You might think Cal OSHA would make big changes to forklift operations post-COVID. They did implement sweeping changes to preserve employee health & safety, as we've all seen…but not many changes to forklift training.
They've stayed pretty consistent on core principles. Make sure the operator knows their truck. Stick to safe routes & schedules. Keep everyone aware of the truck's position and movement.
"What's something you'd like operators to know prior to attending training?"
No experience is necessary! The training classes must make sure they cover forklift safety from every angle, or you risk violating Cal OSHA requirements. Or worse, causing an accident!
That's why our classes address operation from every angle. They'll cover everything you need to know…even if you've never operated a forklift before, you'll be able to afterward.
"Do any differences exist between the California classes and the Nevada classes?"
Some states, like California, follow State Plans for safety training. Others go by OSHA's federal safety standards. In general, there are only a few minor differences between State Plans and OSHA standards. We point out the state-specific differences in our classes.
"If you could say one thing to all companies out there, what would it be?"
Every company MUST operate within Cal OSHA compliance. It's mandatory – no exceptions. Everyone has to follow the same rules.
I don't want to end on a sour note, but it bears repeating. It's much cheaper to send your team to a class, than the cost of an accident at your facility. Nobody wants a team injury, property damage, OSHA investigations, fines…any of that.
The good news is, forklift training solves both problems. It puts you in OSHA compliance. It's easy to schedule, and it's affordable...so let's keep it up!
- - - -
Thanks Irene! Coming from an expert trainer, we can all see how much of an impact a well-trained forklift operator can have. Keep your operators up-to-date with training from Cromer.
Get more details at Cromer.com/Training, or reach Irene directly at 559-240-8102.
Until next month!
-The Cromer Team
Cromer Material Handling
---
Deal of the Month
2023 ELECTRIC DOOSAN BC18 – $36,298
For our October Deal of the Month, we have a brand-new electric for narrow aisles.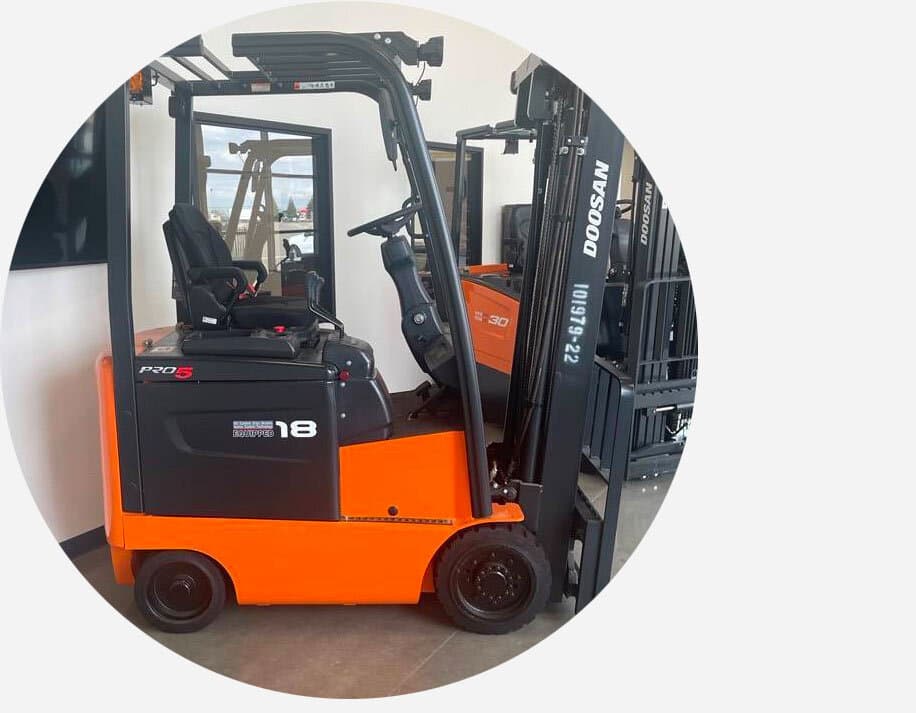 This is a 2023 Doosan BC18, with a 3,500# capacity and a three-stage mast. It's a 36-volt electric, meant for navigating tight spaces, such as narrow aisles and drive-in rack.
It's brand new—no use at all yet. You can pick it up today for only $36,298.
To pick up this Doosan electric forklift, call Cromer at 800.464.3225 and ask for the October Deal of the Month.